Empowering women with tools
the handy women community inspires, supports, and celebrates women with their handy work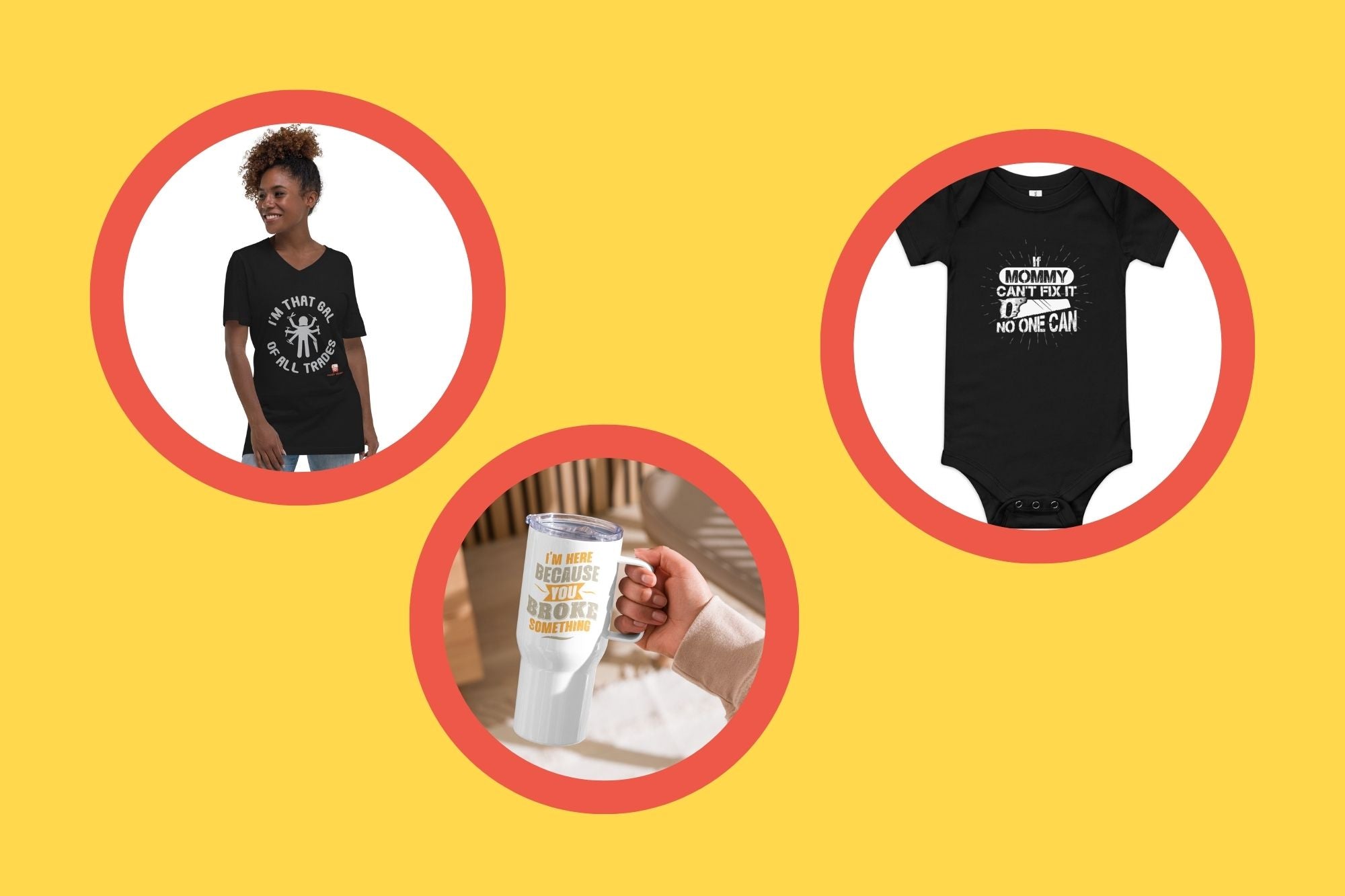 Quick view

I'm That Gal Unisex Short Sleeve V-Neck T-Shirt

Regular price

Sale price

$25.00
Quick view

I'm Here Travel mug with a handle

Regular price

Sale price

$25.00
Quick view

If Mommy Can't Baby short sleeve one piece

Regular price

Sale price

$15.00
Handy Women Logo Mug with Color Inside
Regular price

Sale price

$15.00
Description

Show off your Handy Women Community in style!

Because even your coffee needs a touch of pizzazz while you conquer the world of DIY! Crafted from high-quality ceramic, this mug is as sturdy as your handywoman spirit. With a vibrant colored inside that adds a splash of fun to your sips, it's the perfect companion for those well-deserved coffee breaks between DIY triumphs. Whether you're sawing, painting, or nailing it, let this mug be your trusty sidekick, adding a pop of personality to your caffeinated adventures!
Materials & Features

• Ceramic
• 11 oz mug dimensions: 3.79″ (9.6 cm) in height, 3.25″ (8.3 cm) in diameter
• 15 oz mug dimensions: 4.69″ (11.9 cm) in height, 3.35″ (8.5 cm) in diameter
• Colored rim, inside, and handle
• Dishwasher and microwave safe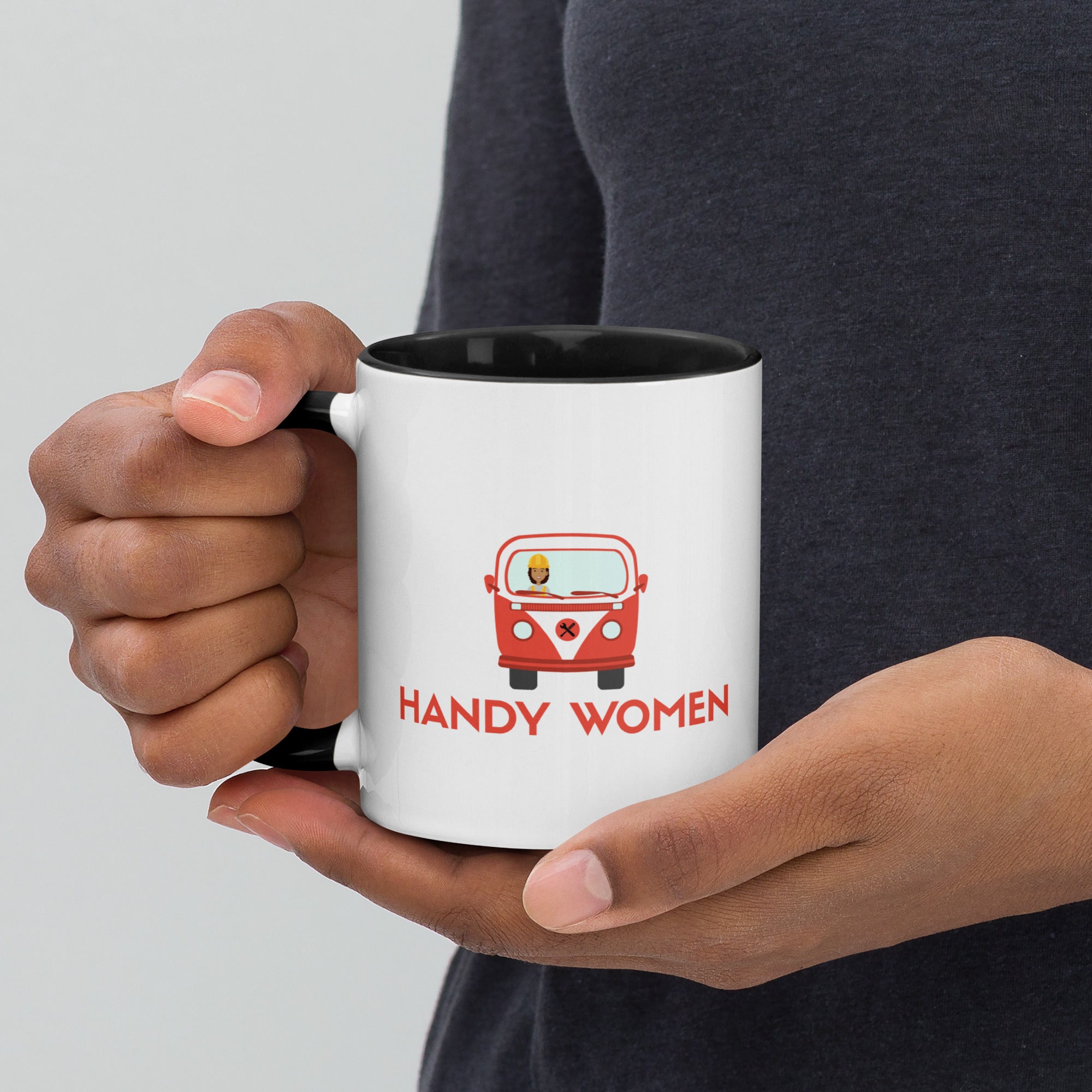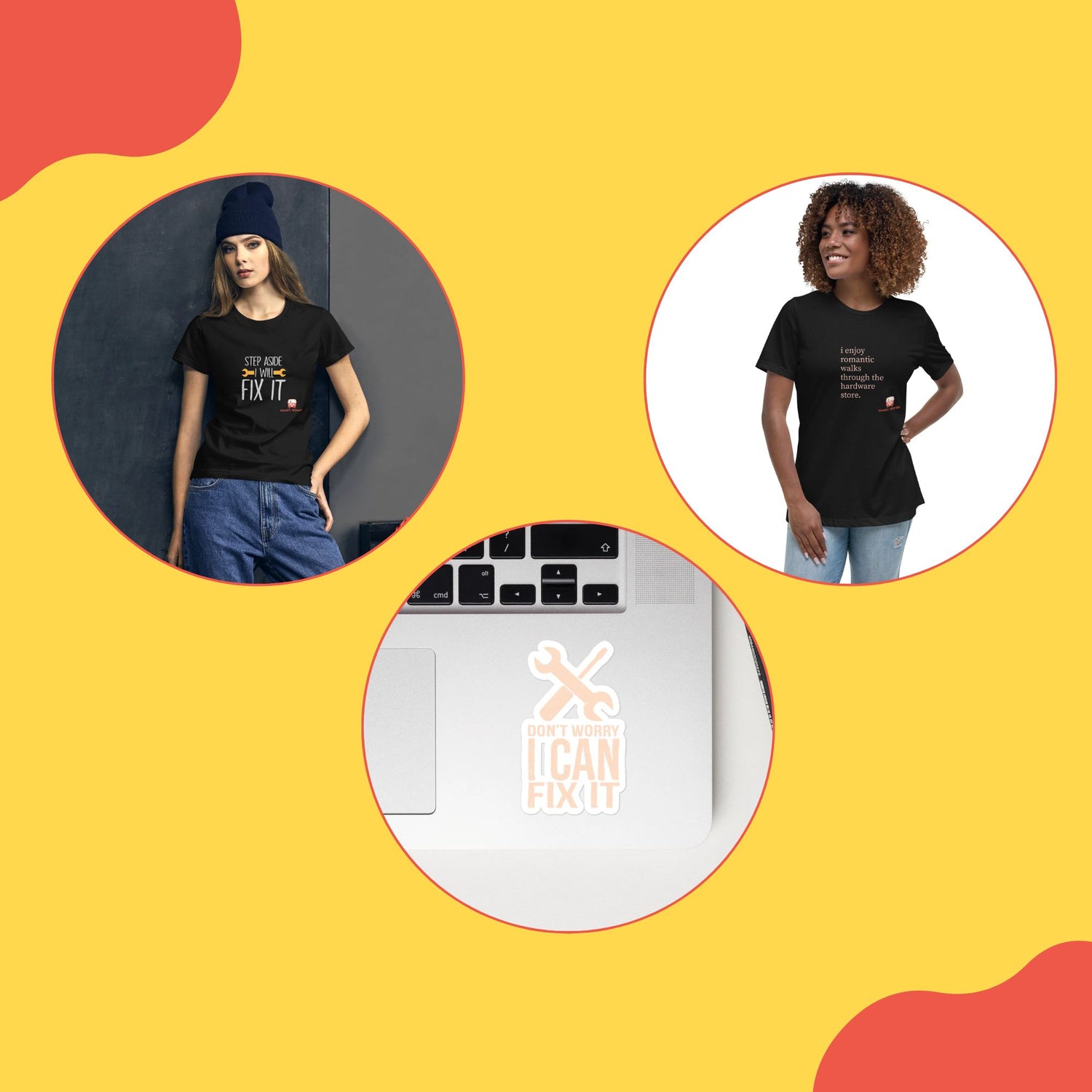 Quick view

Step Aside Women's short sleeve t-shirt

Regular price

Sale price

$25.00
Quick view

Romantic Walks Women's Relaxed T-Shirt

Regular price

Sale price

$25.00
Quick view

Don't Worry Bubble-free stickers

Regular price

$3.00 $4.00

Regular price

Sale price

$3.00 $4.00
SHOW EVERYONE WHO YOU ARE
Our Best Sellers



Testimonials
I was expecting a run-of-the-mill tee, but the quality of it surpassed my expectations! Finally a cute shirt with bragging rights!
Great quality tote! A thick canvas with plenty of room to tote around the essentials. I find it perfect for quick shopping trips or even bringing several books and snacks to the park!
I'm a bit of a klutz with my phone and the case has withstood several drops with no problems! The sides are cushioned well and it has my favorite color combination!

Author's name